Tournaments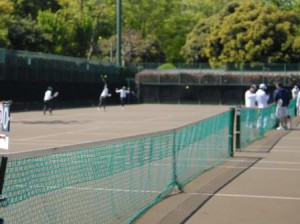 Tennis events make up the bulk of TLTC's activities, and as such, the club has a numerous and varied amount of events to participate in. Among the Club's annual tournaments are Club Championships, the Veterans' Tournament, the Handicap Tournament, the New Year's Tournament, the International Friendship Tournament, the Family Double Handicap Tournament, and the Twilight Team Tennis. In addition, occasional goodwill tournaments are held with other Tokyo area clubs.
Events
One of the strongest aspects of TLTC club life, are the friendships formed through on-court interaction. It is after the tennis is played, however, that the members can really enjoy themselves and their new friendships. The Club holds a formal Christmas party and an informal "Obon" summer party. Other social events are also scheduled throughout the year, many of which are imagined and organized by the members themselves.
Visitors
Members are permitted to bring guests. Hosting members are responsible for their guest's behavior and conduct when using the Club's facilities. Players should dress in a manner that reflects the Club's traditions and sensibilities. The color of recognized tennis attire is basically, white. To minimize damage to the surface of the courts, players must wear clay court tennis shoes. Regulation tennis shoes are available for rental at 2,000 yen. Please check in advance if your size is available. Please click here to check TLTC Dress Code
Tennis Lessons
Two coaches from Peter Burwash International are on hand for a variety of instructional programs, for both regular members and family members.
Junior Program
Junior programs are also available for regular member's children between the ages of 7 years and 18 years.
Play by member's children under the age of 12 years
The Tokyo Lawn Tennis Club is basically an adult club. Children of regular member under the age of 12 are permitted to use the courts and practice board, subject to limited conditions.