Great Tennis and International Goodwill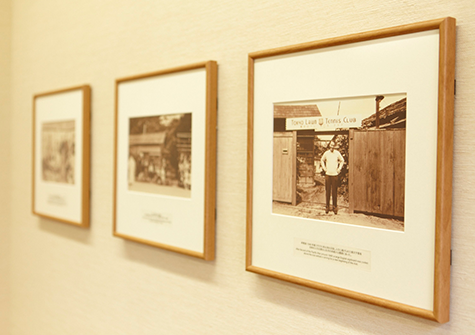 For more than 100 years, the Tokyo Lawn Tennis Club has promoted intercultural relations through the spirit of athletic competition. Situated in the peaceful environs of Arisugawa in Central Tokyo, the club has become an oasis for tennis lovers.
Origins of a Perfect Match
The roots of the Tokyo Lawn Tennis Club trace back to 1887, and the courts at the British Legation in Tokyo that were made available for international tennis enthusiasts. The actual club was established in 1900 on land leased by the Imperial Household Agency on the site of the present National Diet Building. It became the venue for most international tennis matches played in those days. Thus, the Tokyo Lawn Tennis Club became a cornerstone of international goodwill and helped promote the development of tennis as a popular sport in Japan.
In 1940, the club moved to its present location in Minami-Azabu, and was incorporated (Zaidan Hojin) in 1942. It is perhaps a testament to the members' perseverance and warm heartedness that the club could survive the difficult times in Japan during and immediately after the war.
The Club remains true to its heritage as a haven for international tennis lovers with a balance of Japanese and foreign members. Currently, the Imperial Family, diplomats, and people from over 20 nations are members of the club.