Japanese Clay Courts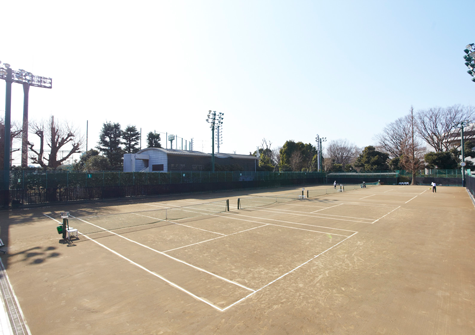 There are 10 Japanese clay courts, of which five are floodlit from sunset to 9:00 p.m., and 1 practice court. Japanese clay courts are made of a natural clay found in river beds, called Arakida-tsuchi. Clay courts are much easier on the body than hard courts, in addition to a slower ball speed, and higher bounce.
Clubhouse
A modern two-storied building with 910 square meters of floor space, which includes locker rooms, showers, a large bath, a restaurant featuring light meals and a member's bar are available to all members.