In addition to tennis tournaments, the club offers events and other activities to promote friendship among members.
Tournaments
Various tournaments are held throughout the year tailored to suit all member levels: Club Championship, Veterans' Tournament, Handicap Tournament, New Year's Tournament, International Friendship Tournament.
Events
Seasonal events such as the Obon Party and the Christmas Party are held to enhance off-the-court interaction and good will.
Lessons
Club members and family members have the benefit of learning from our tennis instructor, private or in a group. Junior programs are available for member's children between the ages of 7 and 18.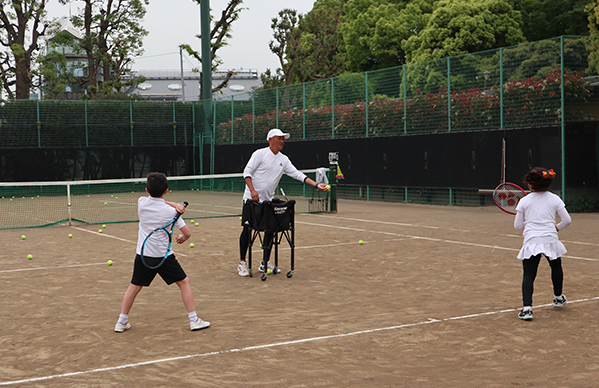 Visitors
Visitors must be accompanied by a member. The color of tennis wear/shoes must basically be white. Please refer to the dress code section.